SD Poetry Annual, SD Writers Festival and Library Foundation SD proudly present an evening of inspiration and celebration @ Central Library in honor of San Diego's vibrant poetry community and seminal poet, Steve Kowit. Featured speaker and California's newest Poet Laureate, Lee Herrick, will be joined by San Diego Poet Laureate, Jason Magabo Perez and poets of note, including the 2022 Kowit Award winner, Julia Levine, Ron Salisbury, Marie Marchand, Gill Sotu, Jessica Cohn, Joe Milosch, and more. Enjoy a variety of street foods, drinks, a mini-book fair, and, of course, poetry, as we bring together San Diego's diverse literary arts organizations, cultural leaders, and supporters in joyful celebration. Open-mic afterparty hosted by Poets Underground. Key event organizers and supporters of this event include Write Out Loud SD, San Diego Writers, Ink, and Friends of SD Public Library. This event is free and open to the public. Space is limited. Register today to confirm your spot! Sponsorship opportunities available. Contact us at sdeag1@gmail.com to learn more.
About The Steve Kowit Poetry Prize
Honoring Steve Kowit's contributions to American Poetry since 2016.
Open to any poet anywhere. Submissions open June 15th and close October 15th every year.
First Prize: $1,000
Second Prize: $250
Third Prize: $100
Honorable Mention: No Cash Award
Winners and Honorable Mentions will be invited to read at the annual awards reception each April. Winning and Honorable Mention poems will be published in the San Diego Poetry Annual each March.
The $15 entry fee includes a copy of the San Diego Poetry Annual in PDF or e-book format, available for free download each March.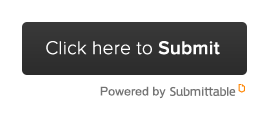 Steve Kowit Poetry Prize Guidelines
Submit one (1) previously unpublished poem (in English) and a 50-word biography.
Do not submit poems that imitate Steve Kowit's work.
Do not submit the poem you sent to other publications. (No simultaneous submissions)
Do not put your name on your poem. This is a blind judging process.
Submit one poem per entry. You can submit as many entries as you desire.
Pay the $15 entry fee: the entire entry fee is a tax-deductible donation to San Diego Entertainment & Arts Guild (SDEAG), a 501(c)(3) public charity celebrating The Arts.
All of the entry fees collected are dedicated to the Kowit Poetry Prize Program and are not released for any other purpose by SDEAG or by the San Diego Poetry Annual. Our intent is to increase the prize money and the reach of the award whenever possible.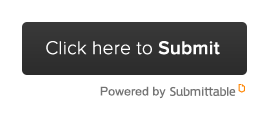 A message from Jeff Walt, Steve Kowit Poetry Prize Founding Coordinator
Dear Poets,

Please join us in congratulating the 2022 Steve Kowit Poetry Prize Awardees. Their fine poems are published in the 2022-23 San Diego Poetry Annual, which comes out March 1st every year from Garden Oak Press. Also, thank you to this year's judge, Kim Addonizio. Here, too, is our exciting line-up of future judges:

2023: Kazim Ali
2024: Ellen Bass

THE STEVE KOWIT POETRY PRIZE 2022 AWARDEES

Judge: Kim Addonizio

The Steve Kowit Poetry Prize, 2022, $1,000: "The Extra Angels" by
Julia Levine




"A ferry trip, a diagnosis, mortality and faith—these are the ingredients of a trip haunted by a benign, invisible presence that manifests in the various people the speaker encounters, all aspects of "the world's ripening mystery," ending with Charon in the guise of a transit worker. I admired the way the narrator negotiates between the ordinary and the miraculous, as well as the pitch-perfect ending."
— Kim Addonizio
______________________________________________________________

First Runner-up (Second Place), $250:

"Like Fog or God" by Mary B. Moore




__________________________________________________________________________

Second Runner-up (Third Place), $100:

"Moon Song for My Mother" by Caroline Harper New




2022 HONORABLE MENTIONS:
"Thirteen (Alcova 1971)" by Michael Fleming
"Poem with Moons" by Rosanna Oh
"Will Only Set a Line Not Fish" by Helen Chinitz
"Trombone is the French Word for Paperclip" by Ron Lauderbach
"To a Monkey Tree" by Norman Goodwin
"A Crush of Wrinkles" by Ken Buhr
"Poem for My Inner Warrior" by Abby Murray
"Hourglass" by Steve McDonald
"How to Start Again" by
Ash Adams
"Adam" by Ash Adams
"Cheating on Henry Miller" by Jessica Cohn
"1994—The Year I Tried" by Marie Marchand
"God's Weekend Visit" by Jessica Barksdale
"An Old Joke" by Lenny Lianne
"Orange County" by Christopher Stewart
"Rules When Setting a Scene" by Jonathan Greenhause
"Highway One Rockslide" by Annie Holdren
"The Good I Did Not Do" by Kathryn Jordan
"Homage to Snakefly" by Regina O'Melveny
"Zolletta" by Lynn DeTurk
"Child of the Sun and Earth" by Joe Milosch
"The Superpower" by Partridge Boswell
"The New Elementary School Safety Plan" by Ed McManis

The Steve Kowit Poetry Prize would not be possible without you, so please consider sending your best poems to us in 2024 (judge: Kazim Ali): We open for submissions via Submittable on June 15th and close October 15th. We announce finalists in December and awardees on January 5th. We look forward to reading your work.

San Diego Poetry Annual, San Diego Writers Festival, Library Foundation SD, and San Diego Central Library proudly present an evening of inspiration and celebration in honor of the city's vibrant poetry community and seminal poet, Steve Kowit. Taking place on April 7th, 6:30-9:00PM at Central Library, this is a free and open-to-the-public event. Click here to register!

I hope to see you there!

Until then, keep reaching for the words.

Rowdy Blessings,

J E F F W A L T,
2022 Steve Kowit Poetry Prize Coordinator